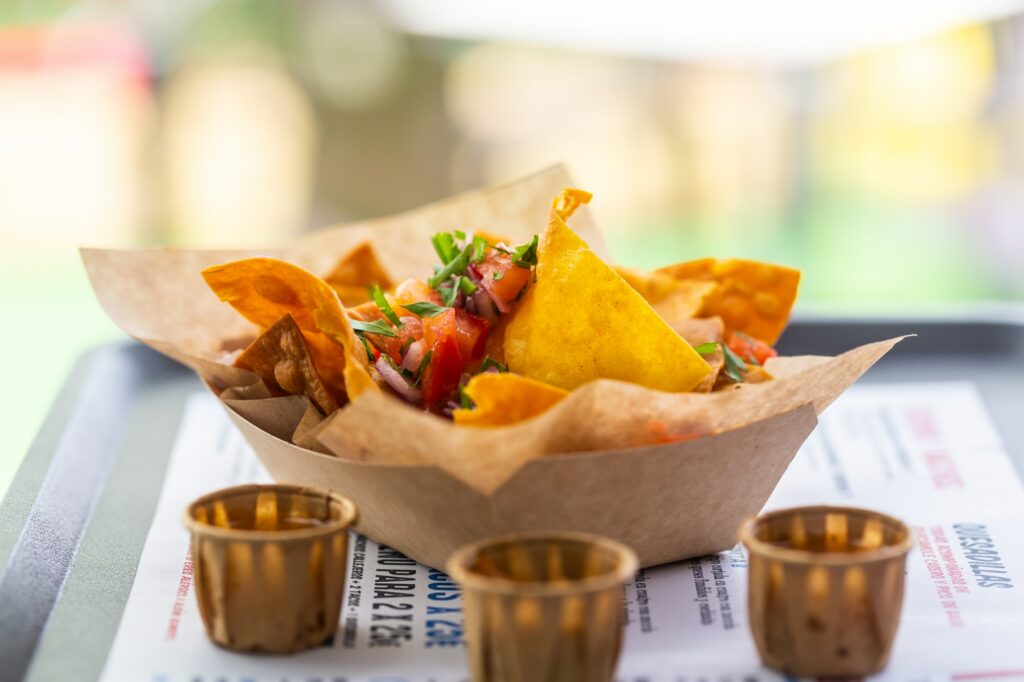 It's no secret that there are plenty of fun things to do in Panama City Beach all year round.
5 Food Festivals in Panama City Beach in 2022
Whether you love golf, water sports, eating out, or shopping, there's always something to enjoy when you live in Panama City Beach. For something different, plan ahead for these 5 food festivals in Panama City Beach this year!
1. Food Truck & Craft Beer Food Festivals
On February 5th and 6th from 12:00 to 5:00 at Aaron Bessant Park, stop by the fourth annual Food Truck and Craft Beer Festival!
The festival includes 30 food trucks, making it a foodie paradise with offerings ranging from classic barbecue or tacos to more adventure fare with international influences.
Craft beer lovers will be thrilled with all of the choices, as craft brewers from all around the region gather to show off their latest successful brews.
Tickets start at just $5, with VIP packages available for those who want to make it an even more memorable weekend.
2. Schooner's Cajun Festival
For one of the most fun festivals in Panama City Beach, put Schooner's Cajun Festival on your calendar. Taking place from April 18th to 24th, visitors can enjoy the best cajun food, gorgeous Gulf views, and a crawfish eating contest.
Enjoy live music on the beach with the whole family as you indulge in the best cajun food you've ever had. This event is family friendly and perfect for all ages. Don't forget to stay until sunset, when Schooners sets off a canon each night.
3. UNwineD Festival
On March 18th and 19th in Aaron Bessant Park you can stop by UNwineD festival. Enjoy wine tasting, craft beer, and gourmet food from renowned chefs, with a range of ticket packages depending on the experience you want to have.
This year's UNwineD festival is joined by Southern Living magazine, adding to the prestige and excitement and making this one of the must see festivals in Panama City Beach.
You can also stroll through the artist's and vendor's booths that will be part of the festival, with local boutiques and artists represented. Tickets are limited, so don't delay in getting yours.
4. Grand Lagoon Tacos & Tequila Fest
On May 7th, you won't want to miss Grand Lagoon's Tacos & Tequila Festival. Tickets are available for those 21 and up to sample tequila, as well as tacos-only packages for all ages.
Enjoy live music, delicious tacos, and all you can sample tequila at Hammerhead Fred's.
Local restaurants will be competing for the titles of Best Taco and Best Tequila Cocktail, and both awards are people's choice. Get to the festival early to sample and cast your vote! Admission for this event is limited, so get your tickets early if you can!
5. Grand Lagoon Bloody Mary & Music Festival
On November 4th and 5th, stop by the Bloody Mary & Music Festival at the Sheraton Panama City Beach Golf and Spa Resort.
Local bars and restaurants will be competing for the title of Best Bloody Mary, with a secret panel of judges set to crown the "Big Tomato" in this "friendly but fierce competition."
Get ready to try a traditional Bloody Mary or something more adventurous, like Asian Mary's with wasabi, ginger, and soy. There will be plenty of live music all day, making this the perfect place for a memorable day out.
For more information about living or vacationing in Panama City Beach, contact us today! We're ready to help you find the perfect beach home.