As Panama City Beach grows in popularity, you may be planning your first trip in excitement and wondering what time of year is best. Maybe you're ready to check out Gulf World Marine Park, museums, and nightlife, or maybe you just want to relax on some of the best beaches in the world. Whatever you're hoping to do on your visit to Panama City Beach, there's no bad time to visit. However, different seasons offer different perks to keep in mind.
Weather in Panama City Beach
Panama City Beach has a lovely climate, with about 320 days of sunshine every year. On average, November through February is the coldest time of year, with temperatures between 40 and 60. March and April begin to warm up, with most days seeing temperatures in the 70s. May through October is warm and lends itself to perfect beach days with temperatures in the 80s and warm ocean water in the mid to high 70s.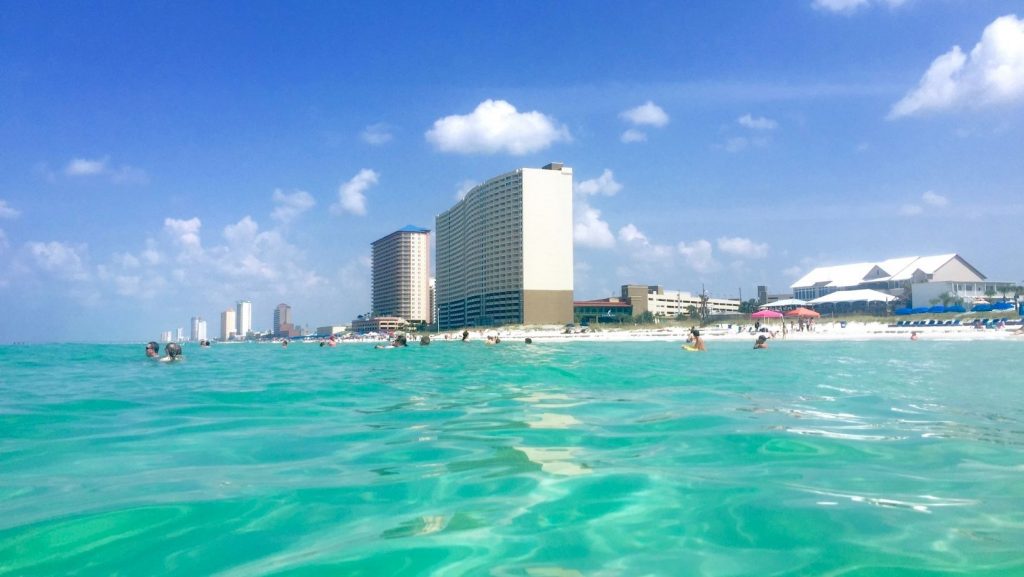 Busiest Seasons in Panama City Beach
March and April in Panama City Beach are full of college students on Spring Break vacations. The weather is warm without being too hot, and the buzz of the beginning of the warm season is exciting. If you don't mind college crowds, spring break is a great time to visit Panama City Beach and enjoy all the fun before the temperatures get too hot. If you love the hot sun for your beach days, visit Panama City Beach from May through October. These months see the highest temperatures and crowds of families for a different ambiance than the Spring Break crowd brings.
Off-Season Rates in Panama City Beach
If you want to see Panama City Beach when it's less busy and don't mind slightly cooler weather in exchange for fewer crowds and lower rates, then visiting in the fall or winter might be just right for you. You'll enjoy lower rates in September and October as students return to school and the crowds slow down, but the weather remains great for beach days.
During November through February, the weather will range from the 40s to the 60s, slightly too cold to enjoy a day at the beach but still pleasant for walking downtown and enjoying the ocean views. Panama City Beach offers holiday events throughout the winter season, and while some attractions like the shuttle to Shell Beach and Shipwreck Island Waterpark won't be available to you, there is still plenty to enjoy. You will likely be able to score a great off-season rate on your hotel or rental property, too!
If you're wondering when to visit Panama City Beach, the short answer is there's no bad time. Decide what you want to enjoy and make your plans accordingly. If you know you want to enjoy the beach or water sports, you will love visiting between March and October. If you want to enjoy the museums, dining, downtown area, and nightlife, it's fun all year round! Panama City Beach won't disappoint.
More Great PC Beach Stuff
Hidden Gems in Panama City Beach
4 Great Things to Do When You're Retired in Panama City Beach
Hiking Trails and Walks Near Panama City Beach
Unique Things to Do in Panama City Beach
Why is Panama City Beach so Popular?