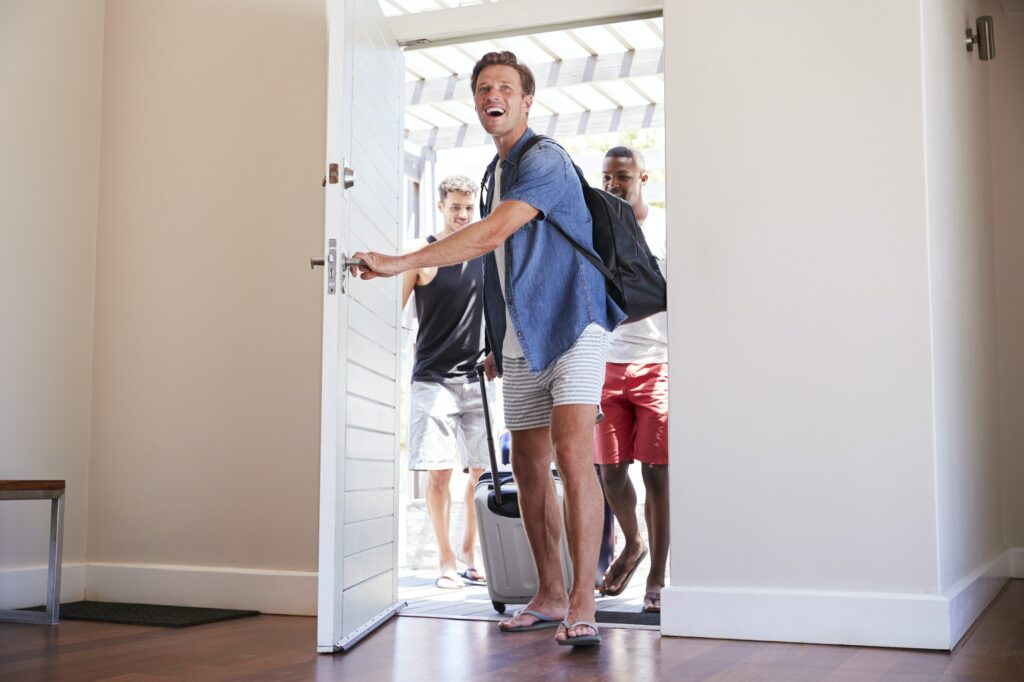 You've decided now is the time to buy a vacation property, you've selected a perfect location, and you've set your budget.
Buying a short term vacation rental property is a good investment, as you already know, but there may be a few things you didn't think to consider as you shop around.
Here are a few things to keep in mind as you look for a vacation rental in Panama City Beach.
Access to the Property
Finding out what kind of road the property is on should be high on your list of priorities because its something you likely won't be able to change. It's common to assume that a vacation property will be set on a public road, but that is not always the case.
Depending on the location, your property may be on a private drive or an unpaved road. If this is the case, you need an attorney's help to look through the detailed terms of how the private or unpaved road may be used.
If the property is on a private road, find out who is responsible for road maintenance. If the road is unpaved or barely there, consider whether the expense of grading and/or paving it will be worthwhile by getting a quote and considering whether the condition of the road will limit your guests.
Height Restrictions
You will probably have renovations in mind as you look at potential vacation rental properties. Before making any major plans, find out if there are heigh restrictions in place that affect the property you are considering that may squash your plans.
On the other hand, height restrictions may work in your favor if they limit neighbors from adding a second story that will significantly alter views from your property. Either way, finding out about height restrictions in the area is important.
Easements
An easement is a legal right to use and/or enter another person's property. This often happens when a larger property is subdivided, and the original property owner requires access through one or more of the subdivided lots. It is also possible to have a driveway or private entrance that is an easement.
An easement on the property is in no way a dealbreaker, and may even work out to be a perk for you, but you need to take the time to understand the terms, working with your attorney to make sure the agreement works in everyone's favor.
Related: 7 Things Every Beach House Should Have
Property Setbacks
Property setbacks are common with waterfront properties, but are present on other properties as well. The role of a property setback is to tell you what you can and cannot do on the property, and where.
If you plan to renovate the property in a way that moves the structure closer to the water or property line, install a hot tub or fire pit, plant trees or shrubs for privacy, or anything else that makes changes to how close parts of the property come to the borders, finding out the property setbacks is absolutely essential.
Zoning
The way a property is zoned will have a significant effect on how you can use it, and how restrictions may change in the future. Find out not just how the property is zoned, but also whether this zoning can change over time and how that might affect your legal ability to use it as a short term rental or the way the area may be used by neighbors.
For example, buying a property in a rural area that is zoned in such a way that it can be used for commercial purposes may mean your peaceful, rural residential ambience is likely to change. Another common scenario is buying a property near a pre-existing farm. Farms have the right to continue their business, no matter the sound or smell created by that process, so keep in mind how that may affect your guests' experience, and subsequently their satisfaction and reviews of your property. 
To get started on the search for a vacation rental property in Panama City Beach, contact us today!
More Great Advice for Condo Buying and Investing
When To Buy A Rental Condo in Panama City Beach
10 Ways You Can Ruin Your Chance of Getting a Home Loan Acceptance
Can I Buy a House After a Foreclosure?
5 Major Documents Needed When Applying for a Home Loan
5 Popular Renovations for Condo Rentals
What are closing costs when buying?
Personal Love Letters to Sellers Aren't Cutting It Right Now
Which is Better: Beach House or Beach Condo?